Monthly Archives:
January 2014
Disclosure: I got this product as part of an advertorial.
With both of us 30 years old now, hubby and I are more and more aware that we need to take better care of our bodies and everything inside of… Continue reading →
When it comes to be cozy and snuggly, no one knows how to do that better than Miss LadyBug, and certainly not with the amount of style that this kid can pull it off with. Most days when we walk in the door, Miss LadyBug will bee line upstairs to get herself changed from her boring "day" clothes and into something more comfortable and cozy, like sleepers. The problem she runs into is, the days we have to run somewhere else after dinner and she has to change back into regular clothes, since I do not just let her roam about in public in her pajamas anymore. This week, she received what is now her most treasured and favorite clothing item ever: a one-piece jumpsuit from OnePiece! We received a OnePiece jumpsuit in exchange for our honest opinions.
What did Miss LadyBug think?
She literally squealed outloud when I pulled the jumpsuit from OnePiece out of its packaging. Fortunately the blinds were still pulled in the kitchen where we opened it, as the kiddo was out of her clothes and into her OnePiece in a matter of moments!
Do you love to host parties? I do! Ask anyone who knows me and they know that I love to be a hostess. And not just that, but I love theme parties. My girls are the same – in fact,… Continue reading →
Hosted by Bloggie Love & Nurse, Mom, Super Woman
Whimsy Girl Designs will be offering up a free blog design (Blogger or WordPress) to one lucky winner.



Do you love how my blog looks? If so – you will want to win this giveaway! Whimsy Girl is my designer and SO easy to work with! Enter now for this fabulous prize!

The design will include ($80 value)

A custom design that is "one of a kind"
A banner sized to fit your current theme on Blogger or WordPress.
Coordinating background or a whole new theme & layout.
Coordinating blog button
Four Standard Social Icons (color coordinated)
The contest will run from Saturday 1/4 – Saturday 1/18 Good luck!
Welcome to Learning Resources Primary Science Plant & Grow Set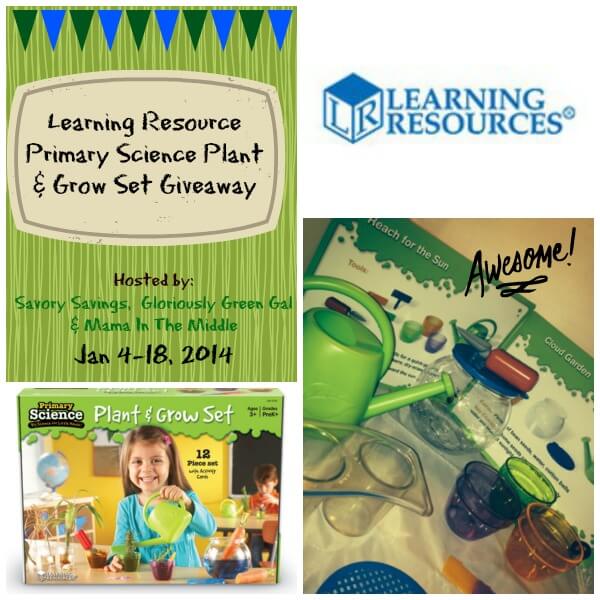 Are you looking for a way to engage your kiddos in something that is fun AND educational? How about planting a love of science? And what if it also helped them love vegetables? Krista, writer of Gloriously Green Gal and Savory Savings, recently had the chance to review the Primary Science Plant & Grow Set from Learning Resources and thinks that this amazing kit is helping hook her girls on all things science – not to mention how excited they are to eat their vegetables that they helped grow! Learning Resources offers a large variety of toys and educational products that will have toddlers and big kids having so much fun they won't know they are building a lifelong love of math, science and more!
Would you like to win the Primary Science Plant & Grow Set from Learning Resources to help your kids grow into a love of science? If so, enter with the giveaway tool below! This is limited to US residents only, ages 18 and older. The giveaway will run from January 4, 2013 through January 18, 2014 at 11 PM CST. Entries will be verified. Winner will be notified via email (consider adding gloriouslygreengal@gmail.com to your safe list) – winner will have 48 hours to respond and claim prize or another winner will be selected.
Good luck!
As a bit of a science geek myself, I look for any opportunity to engage my girls with all things science related. Learning Resources is quickly going to become my go-to for finding educational toys that will draw in my… Continue reading →
Disclosure: I got this product as part of an advertorial.
Pretty much anytime of the year and any event in Wisconsin equals tailgate time. And tailgate time usually means beverages that arrive in glass bottles with tops that require a… Continue reading →
Archives