Monthly Archives:
February 2014
Welcome to the Keep the Germs at Bay Giveaway!

Sponsored by: Crane

Disclosure: I got this product as part of an advertorial.
When I figured out that gluten was my migraine trigger and made the switch to a gluten-free diet, one of the things I missed most (aside from chewy bread!) was high quality (and delicious!) snack bars. For a couple of years now, hubby has been enjoying KIND bars as part of his biking regime and has been urging me to try them. For him, during summer when our temps can hang in the 90's with high humidity, he finds it important to load up on super grains so that he can have the stamina to get where he is going; may that be work, school, to one of our kids' events – anywhere! What I didn't realize was, KIND healthy grain bars are gluten-free! I received an assortment of the new KIND healthy grain bars in exchange for my honest opinion. It is to my uber green and health conscious hubby that I dedicate this post (and the remaining bars). Don't tell him, but with his inspiring changes, he is a bit of a superhero to me!
What did I think?

When we decided to live a greener, cleaner and leaner life a few years ago – hubby was the first to jump on board and suggested biking more! When he suggested it, I never thought it would blossom into what it has. He bikes 15 miles roundtrip each day to work and even bikes for groceries, picks up the kiddos and anywhere else we need. He really helped cut our eco-footprint WAY down as well as cutting our costs so we could focus on other areas of our lives with those funds. One of those costs being healthier diets that featured super grains, non-GMO ingredients that were also gluten-free. I never realized that KIND bars were gluten-free, but in that blindness I also missed all the other wonderful news on their labels!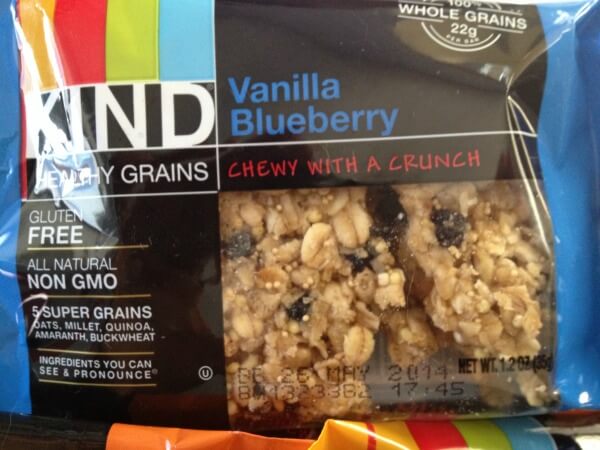 The "Live Well" aromatherapy contest – sponsored by Ecents Aromatherapy
Hosted by The World of ContestPatti & Co-Hosted by Purple Monster Coupons
Prize is a "Live Well" (pictured) Aromatherapy gift basket from EScents
Feel Good. We are all meant to in life; it's in our nature.
When we feel good, we give more back to our planet and the people around us.
Escents Aromatherapy is founded on the idea that everyone should feel good, body and mind. For one person, it's about creating a personal oasis in which to relax. For another, it's about relieving headache pain to do the things they love. No matter the need, nature has the power to provide and nurture us. It is our most precious commodity. It gives in every way imaginable; nourishing and healing our bodies, stimulating our minds, and creating a truly soulful experience of life.
We strive to consider our nature, eco-system and planet in all of their activities and decisions. Working to serve and preserve it. Their journey to zero impact is ongoing and endless.
Escents have kindly donated a live well gift basket for one lucky ContestPatti reader to win. To be in with a chance enter through the RaffleCopter form below. Good Luck!
Co-Hosted by
A Lucky Ladybug, Mama C's Secrets, Monica's Rave's Rant's and Reviews, Tyrneathem, Gloriously Green Gal, A Ladybug on the Go, and Gone Sweeping.
Welcome to the Ignite Your Senses Giveaway!! I have to thank each and every wonderful sponsor who helped truly make this giveaway event possible!
Please be patient with our bloggers websites and load times since this is such a large event. The forms may take a little extra time AND it may seem like this one has a little extra work to enter. Even though each of the packages have their own giveaway form, you will find that most of the entries are identical. This way if you like/follow a page in one you will already have it done for the next!
I have started to encounter people who "suspend" their rules about food for holidays, busy times and any other change that is out of the norm – during Halloween I heard over and over "oh, they can eat that candy it's Halloween" and similar sentiments at Christmas and New Year. Now that it is Valentine's Day, and treats with scary ingredients such as red dye and high fructose corn syrup are stocked on every shelf and served at every party; I am hearing that again. For us, we do not do that. No matter what the time of year, it is important for us to be consistent and hold true to what is important to us. It is by no means "impossible" to find quality treats and snacks without the chemicals – in fact, one of our "go-to" snacks makes the perfect Valentine's treat! YumEarth sent me some all-natural lollipops and all-natural, organic fruit snacks in exchange for my honest opinion.
What did I think?

YumEarth was created on the values of two dads, just looking for quality snacks for their families that were not loaded with artificial dyes, flavors, colors and ingredients. When they came up nearly empty handed, they introduced a line of all-natural treats that are not only delicious, but also gluten-free, nut-free and made with all-natural, organic ingredients!
Welcome to the Epiphanie Bags Camera Bag Giveaway!

(Up to $225 value!)

As an seasoned or budding photographer can tell you, hauling the equipment around is one of the hardest things! You want a bag that will protect your gear, but at the same time isn't too bulky, too narrow, too ugly – the list could go on and on! Krista from Savory Savings and Gloriously Green Gal recently got to check out a camera bag from Epiphanie Bags. This chic and usable camera bag, turned purse is just what she needed. Check out Krista's full camera bag review and see just how much stuff she could fit into this fun and functional bag!
If you are looking to replace your camera bag with something more user-friendly in both functionality and looks, check out Ephiphanie Bags! Best part? We're giving one away! One lucky US, 18+ winner will receive the Epiphanie Bags in-stock bag of their choice! This giveaway will run from February 12, 2014 through February 26, 2014 at 11 PM CST. If you have won an Epiphanie giveaway on any blog in the last six months, you are not eligible to win. All entries will be verified. Winner will be emailed (consider adding gloriouslygreengal@gmail.com to your safe list) and will have 48 hours to respond or prize is forfeited and a new winner will be selected.
Good Luck!
A couple of years ago, hubby got me a DSLR for my birthday. I will tell you – two years later and I am still 75% clueless on all of the things that it can do, but I still love it! My goal for 2014 includes learning how to better use my camera and to take it more places so I can get better pictures. The roadblock to that is, hauling it! Anyone who owns a DSLR knows that when you go somewhere, you end up hauling around a huge and ugly camera bag in addition to all of your other bags so that you can have your camera, your main lens, specialty lenses and so many other accessories. I have run the gauntlet of bags and have a small pile of camera bags that I have tried, used and hated. They all hold my camera – but that is about it. There is the mini-backpack style, the fanny pack style (yikes!), the "this screams I am just a camera bag" style and many others that I am sure you would recognize. While all along, all I wanted was a way to carry my camera with my day-to-day without making it an event or wrapping my expensive camera in miscellaneous items to protect it in my purse. The creator of Epiphanie Bags also had that same struggle and set out to create a line of stylish and functional camera bags! I received a camera bag in exchange for my honest opinion.
What did I think?
Disclosure: I got this product as part of an advertorial.
Our winter weather is tough not only for the freezing temperatures, but also for the damage it does to my hair and skin. In the past, I have loaded up… Continue reading →
For me, there is no better way to show someone that I love them, than to cook for them. I love to bring baked goods to family, friends and coworkers as small "thank you's" and enjoy creating freezer meals for… Continue reading →
Archives