Health
I am always looking for a deal – and when I get one, I don't want a deal just for the sake of getting one (no mountains of mustard or Depends in my basement!) but I want it to be… Continue reading →
I will admit it: I am bad at drinking enough water each day. It isn't that I am drinking other things, in fact I do not drink coffee or soda at all and I will only occasionally have a tea, juice or cup of milk. A few years ago, I ended up in the hospital will a very serious illness and as it turned out, one that was exacerbated by being practically dehydrated. Since then, I have tried to improve my water intake, but until recently I had only slight improvement. I started running again and with that, had an increased need for water, but I was still exhausted (in a way that I felt was 'beyond' normal). I did some research and learned that electrolytes (like those in sports drinks such as Gatorade or Powerade or the like), except I did not want to drink the sugars, or fillers in those beverages. Essentia offers enhanced water that is pure, free of chemicals like chlorine and has a pH of 9.5 to aid your health goals.
What did I think?

The enhanced water from Essentia has a very clean, almost silky smooth taste. It was different than the water I get from my tap and even from our filtered water. I really enjoy it and find that I want to drink more of it since it has a great taste and texture. I started taking the Essentia enhanced water with me on my runs and found that after a few days, I had more stamina and felt that I was recovering more quickly. This water is infused with electrolytes for just that purse – to keep you hydrated, refresh you and help you recover – may that be from a workout or from an illness.
Disclosure: I got this product as part of an advertorial.
With so many "miracle" drinks out on the market, it is difficult to sort through what is good for you and what is not. I have been searching for a tea that could help me with energy, which ultimately could lead to weight loss (if I can keep myself energized I can do so much more!). That is when I found out about Teatoxify. This organic tea blend is made from 15 organic ingredients with herbal and medicinal properties that will make you feel energized and help detox your body from toxin build up! I received a canister of Teatoxify organic tea in exchange for my honest opinion.
I don't know about where you are, but here in Wisconsin, we have had an unusually cold and dry-air winter. Now, yes, I do live in Wisconsin, so I am "used" to the cold, but this has been significant. So much so, that for myself and my kiddos, we have had our noses dry out to the point of bleeding and coughs that are difficult to soothe. One of the best ways to cure that is to get some water into the air by the use of a humidifier. Crane, a leader in the industry of small appliances, including humidifiers, sent me their Germ Defense Cool and Warm Mist Humidifier in exchange for my honest opinion.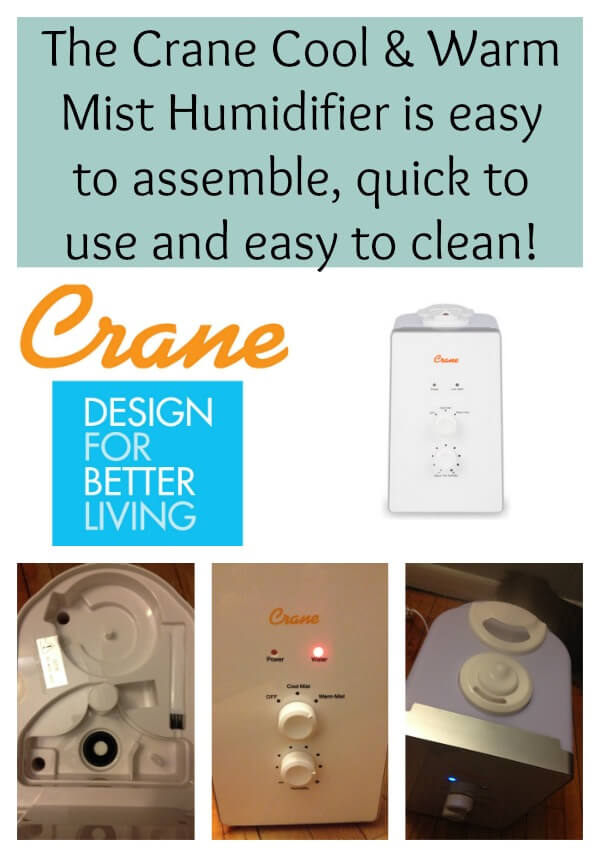 When hubby and I first started dating, he learned quickly that the fastest way to my heart was not chocolate (gasp!) but was via foot rubs! In the summer, I am really good about making sure my feet look nice;… Continue reading →
One of the biggest issues for me to overcome in my weight loss journey has been snacking urges and cravings. Working in an office, there are treats to celebrate birthdays, retirements, anniversaries, project completions, project beginnings and everything in between… Continue reading →
Two years ago, I was going to be in my best friend's wedding and that was the kick in the pants I needed to get serious about losing weight and exercising regularly. I had been doing Zumba and yoga classes… Continue reading →
We have our girls attending an environmental science school. What that means is, we are reminded, on a near daily basis, by our six-year-old that we should cut waste, recycle more and reuse as much as possible. One of her more recent focuses had centered on her little sister's love of using straws. Miss LadyBug LOVES to drink with straws and it is one of the most common single-use plastic that ends up in our house because I had to give in on that, to ensure she would drink enough milk! I am happy to report, that we have now been able to eliminate the throwaway plastic straws, by introducing glass straws from GlassDharma. I received several glass straws in exchange for my honest opinion.
What did I think?

First, let me start by saying that I am simply blown away by the passion that GlassDharma has for eliminating plastic waste and its effect on our environment. I urge you to check out their website and educate yourself about the harmful effects of single use plastics on our planet and the astronomical size of waste that these seemingly benign plastic straws create. It is funny, that even I was guilty of thinking that it was just a "little plastic straw, how bad could it be?" when it came to plastic waste, but I was wrong. One of the things that got me thinking was posing the idea about isolating just fast food restaurants and the number of meals they serve each day. Most of those meals come with drinks and those drinks come with plastic straws. Just imagine how many little plastic straws that is and if you were to pile them into a room, just how much space and waste that would be! I am happy to be part of the glass straw club now and am excited to spread the word!
Disclosure: I got this product as part of an advertorial.
One of my goals this year (I refuse to make a resolution for the New Year, so I pretend I am not and say "yearly goal", anywho…) is to drink… Continue reading →
Disclosure: I got this product as part of an advertorial.
This fall we were at a street carnival and one of the acts was a woman laying on a bed of nails.
For many people in the crowd, it was… Continue reading →
Archives