gluten-free
If you are like me and either are someone with a food allergy (how you foil me, shellfish!) or know someone with an allergy or sensitivity to gluten (my little Miss LadyBug!), then you will not want to miss the Gluten-Free… Continue reading →
During the school year, it feels like we are constantly running. To school, to work, to home, to swim lessons, to dance and so on. With so much running around, I try to keep healthy gluten-free snacks on my person so we do not fall victim to vending machines full of high fructose corn syrup, food dyes and GMOs. One of our favorite quick snacks to carry is granola, but the trick is finding one that is gluten-free, non-GMO and actually tastes good. I am so excited to share about this gluten-free granola from Ola! I received an assortment of gluten-free granola packs and snack packs in exchange for my honest opinion.
Disclosure: I got this product as part of an advertorial.
When I figured out that gluten was my migraine trigger and made the switch to a gluten-free diet, one of the things I missed most (aside from chewy bread!) was high quality (and delicious!) snack bars. For a couple of years now, hubby has been enjoying KIND bars as part of his biking regime and has been urging me to try them. For him, during summer when our temps can hang in the 90's with high humidity, he finds it important to load up on super grains so that he can have the stamina to get where he is going; may that be work, school, to one of our kids' events – anywhere! What I didn't realize was, KIND healthy grain bars are gluten-free! I received an assortment of the new KIND healthy grain bars in exchange for my honest opinion. It is to my uber green and health conscious hubby that I dedicate this post (and the remaining bars). Don't tell him, but with his inspiring changes, he is a bit of a superhero to me!
What did I think?

When we decided to live a greener, cleaner and leaner life a few years ago – hubby was the first to jump on board and suggested biking more! When he suggested it, I never thought it would blossom into what it has. He bikes 15 miles roundtrip each day to work and even bikes for groceries, picks up the kiddos and anywhere else we need. He really helped cut our eco-footprint WAY down as well as cutting our costs so we could focus on other areas of our lives with those funds. One of those costs being healthier diets that featured super grains, non-GMO ingredients that were also gluten-free. I never realized that KIND bars were gluten-free, but in that blindness I also missed all the other wonderful news on their labels!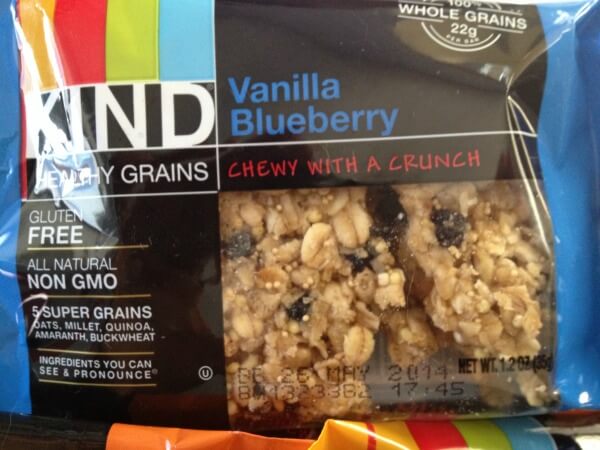 During the school year, it seems that we are on the go. On our way to school, from school, soccer, swim, music and then social events, too! With all the running, sometimes it feels nearly impossible to make sure that the girls (and me and the hubby!) are getting quality meals. While many turn to quick frozen meals, or pre-prepared proteins to make meal prep faster, that was not an option for us most nights due to many not having gluten-free options, or the ones that were gluten-free, being price prohibitive. With that in mind, I was really excited to find out that Gorton's Seafood now has a grilled gluten-free fish products that are not only delicious, but affordable, too! I received some Gorton's Seafood products in exchange for my honest opinion.
What did I think?

When I heard that Gorton's Seafood was now offering gluten-free fish products, I was really excited. Gorton's Seafood was one of my favorites when it came to quick and easy meal prep, but when Miss LadyBug and I had to change our diets, that meant saying goodbye to some of our favorite brands. This grilled gluten-free fish line includes tilapia, salmon, haddock and fillets. Unfortunately for me, the stores near us were sold out of the haddock, but I did stock up on the tilapia and have to say, that I am loving this! The Signature Grilled Tilapia is so versatile. You quickly and easily prepare it in your oven or microwave and at just 80 calories, will have very little guilt afterward! The grilled gluten-free fish fillets made my nights so much easier when I knew I just needed to throw together some rice and a veggie or throw it on top of a salad! The best part? Even the girls liked it! The fish was flavorful, flakey and texture-wise, delightful! I have already picked up several more boxes to keep on hand for quick meals! So for a great price, you can get gluten-free fish, no MSG and amazing flavor without artificial flavors, fillers or colors – awesome!
I absolutely love a good salty snack, the problem is, I may love them a little too much and then end up with a ton of snack guilt because I just ate a whole bag of empty calories! But that… Continue reading →
Archives