Depending on where you are in the country, it would seem that spring and summer may never arrive. Here in Wisconsin, we are experiencing what many fo
Depending on where you are in the country, it would seem that spring and summer may never arrive. Here in Wisconsin, we are experiencing what many forecasters are lovingly referring to as "the polar vortex". With temperatures well below zero, it is hard to think about spring, but I find for my sanity, I need to do just that! In an unusual twist of events, I lost weight over this long winter and have been in need of some new spring and summer clothes, so I was excited to work with prAna because I could find new fashionable, sustainable clothing for myself, but also work with a company that believes in sustainability, giving back and green living. I received an outfit from prAna in exchange for my honest opinion.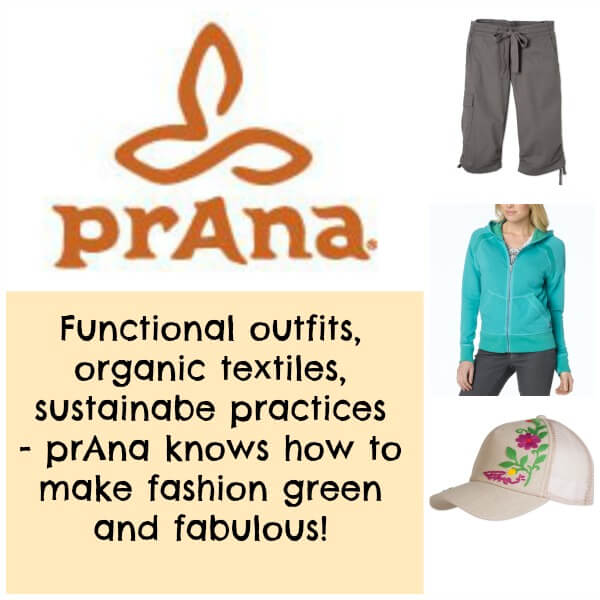 What did I think?
I am absolutely in awe of how the prAna brand works – they use organic cotton, recycled materials and natural fibers to create beautiful and unique textiles that not only look great, but also function well, too. Their focus on using green manufacturing processes flows through from beginning to end and the end result of sustainable clothing and products is amazing, eco-friendly and something that every other clothing company should strive to achieve. Their use of bold prints mixed with more neutral tones will draw you and have you asking for more.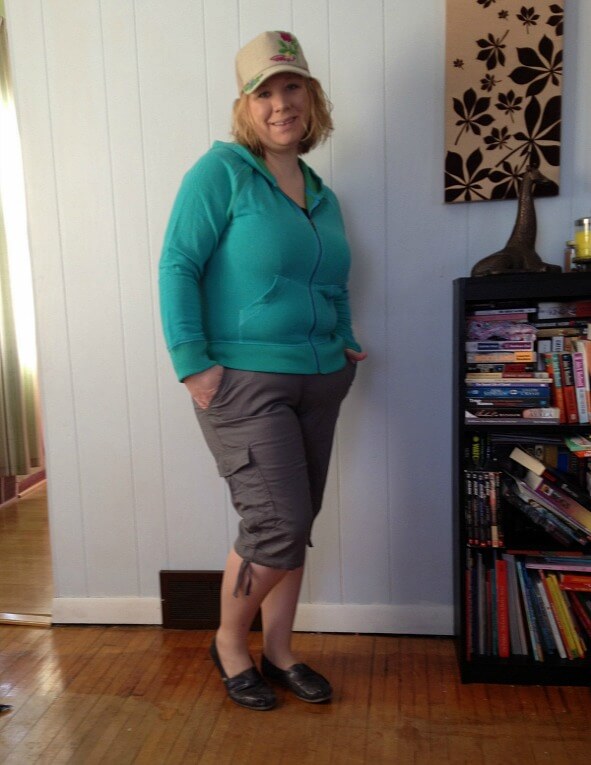 The Miranda Hoodie in Baja Blue was just what I needed to inject some spring thoughts into my winter doldrums. This whimsical hue is fun, yet not overpowering and looks great with a variety of pant styles – capris, shorts, jeans and even yoga pants. The detailing on this hoodie is one of my favorite features with a slight change in texture with the detailed lines. It is made from 100% organic cotton and is oh-so-comfy! I felt it was true to size and washed well. I am looking forward to pairing it with the Emma Knicker in this luscious gravel color. These 97% organic cotton (just a hint of spandex to make them super comfortable) knee length shorts are the perfect style for a spring day just taking a walk or hiking while camping. With plenty of pockets to store things, you cannot go wrong with these! I love how comfortable they are and know they will be one of the most versatile articles of clothing in my spring wardrobe. The cotton is hearty and feels like it will stand up well to our planned camping trips.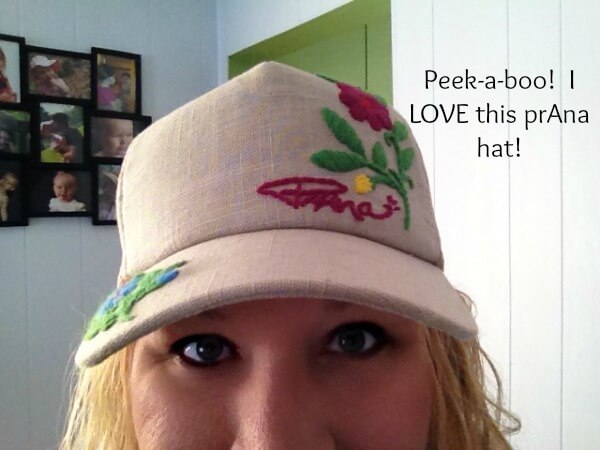 To top off this outfit, I received the embroidered trucker hat that features a casual, yet feminine flower and vine design. The hat is made from a jute and cotton blend that is comfortable and casual. I usually am not a trucker hat style type of gal, but really loved this hat and its fun style! I am sure my head will thank me when we are hiking and I do not end up with sunburn on my face per the usual!
The Verdict
The prAna line of clothing is inspirational not only in the amazing styles, but in their practices. They practice what they preach when it comes to sustainable practices, Fair Trade and green living – I love the honesty and integrity in that. And that I can look great while meeting those needs, brings the whole thing full circle. Be sure to visit prAna on Facebook, Twitter and Pinterest to check out their new styles of sustainable clothing, green living tips and so much more!